Taking a mini hiatus from the vampire series, I would spend the next few little while discussing Chinese contributions to the world in terms of inventions. To begin, I am going to begin with their military inventions; lets go in history to a day when "made in China" means the most advanced technology, not a piece of plastic toy that will break in a week.
1) Crossbows: The use of crossbows with bronze triggers in China has been dated to 6th century BCE (Spring and Autumn period, Eastern Zhou Dynasty). By 5th century BCE (Warring States Period, Eastern Zhou Dynasty), bolts are also being made of bronze. Repeating crossbows discovered have to dated to the 4th century BCE (Warring states Period, Eastern Zhou Dynasty). The usage of crossbow firing lines (similar to a musket firing line) had been developed by 2nd century BCE (Qin Dynasty).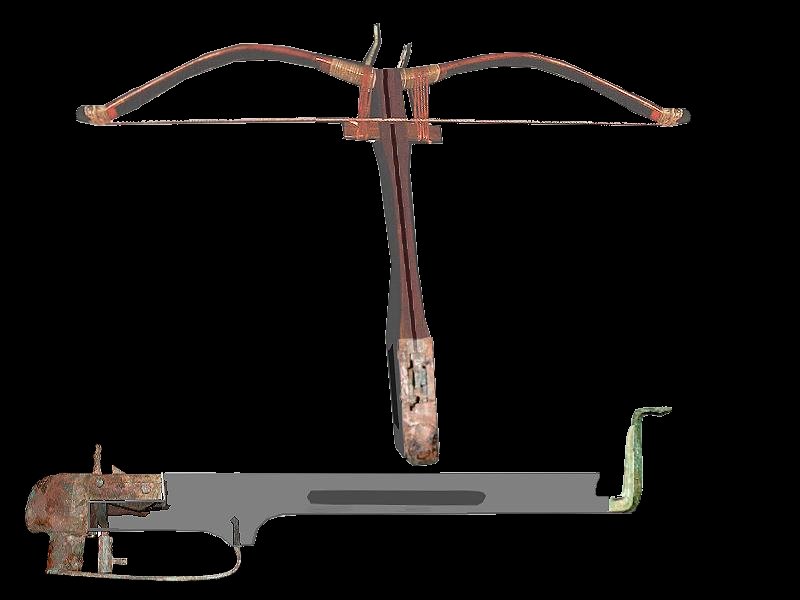 Estimated proportions of a Chinese crossbow with authentic parts - Source: atarn

Repeating cross from the Warring States Period - Source: Grand historian
2) Gunpowder: the invention of gunpowder was a pure accident. Saltpeter, a flammable essential ingredient in gunpowder had been used since the first century CE. Initially intended as a medicine, gunpowder's
explosive effects was recorded by mid-900s CE and developed into fireworks during this time(Song Dynasty). Depictions of a weapon that fire pellets using gunpowder had been dated to approximately the same time period. However, the first documented use of gunpowder weapons (fire arrows) was in 1132 CE (Song Dynasty).
Fire arrows depicted in 13th century - Source: history cultural china
3) Multistage Rockets: From 10th century to 13th century, the Chinese developed two types of gunpowder weapons. One was the rocket (hollow bamboo rods with an iron tip or exploding warhead) which the other was the fire arrow (bow-shot arrows tipped with gunpowder that explode). When combined in the 14th century, they became the world's first multistage rocket, the predecessor of the continental missile.
Chinese Multistage Rocket - Source: history cultural China
4) Mines: The first recorded use of a landmine in China was in 1277 CE (Song Dynasty) against Mongolian invaders. It is unknown whether these landmines were automically triggered or detonated with a fuse; however, by the 14th dynasty, it is recorded that the landmines had triggers which could automatically activated. The use of timed naval mines in China also began in the 14th century with a lit fuse protected by a goat's intestine that would sent floating downstream to an enemy vessel. By the 17th century, naval mines that could detonated manually by someone on shore had been invented.
Self-tripped landmines - Source: enotes
Chinese naval mines - Source: wikipedia
5) While the Greeks have had small hand held flamethrowers since the 1st century CE, the first continuous flamethrower had been invented by the Chinese in 1044 CE (Song Dynasty). It operated on a two piston system that would fire flame on both intake and outtake of air.
Chinese Continuous flamethrower - Source: wikipedia